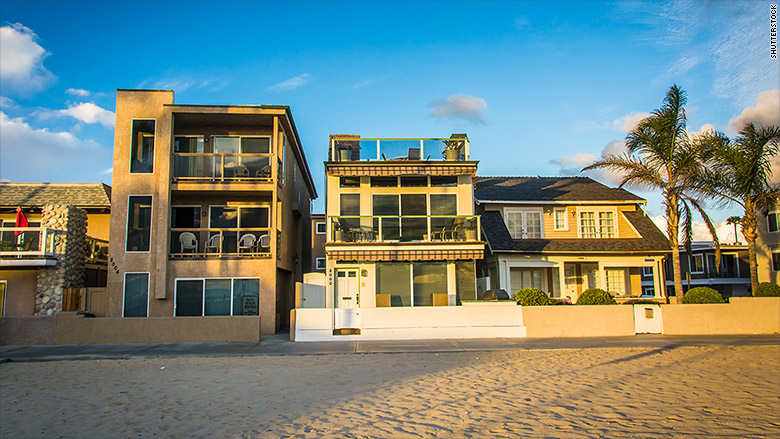 Being a homeowner in California is expensive. But The Golden State isn't the most expensive state in the nation to buy a home.
A piece of the American Dream can cost anywhere from $75,000 to $2.3 million. It all depends on where you live.
Newport Beach, California, is the priciest place to live with the average list price for a four-bedroom, two-bathroom home at $2,291,764, according to a new report from Coldwell Banker Real Estate.
The average listing price for a four-bedroom, two-bathroom home nationwide is $302,632, but buyers can snag one for under $135,000 in all 100 of the most affordable markets. At the other end of the spectrum, the 28 most expensive markets have an average listing price of at least $1 million, the report found. + Read more